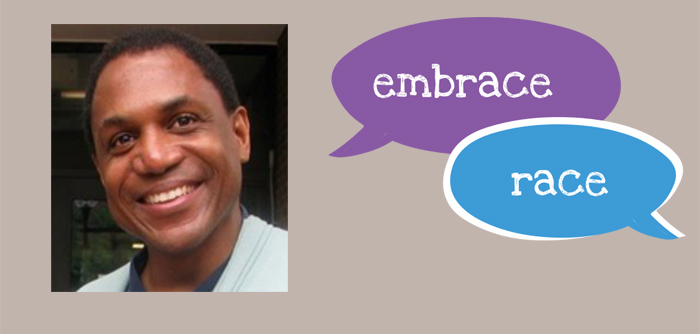 Where
Penn State University, Greg Sutliff Auditorium, Lewis Katz Building, University Park, PA, 16802
When
Wednesday, March 8, 2017 -

5:30pm

to

7:30pm
Andrew Grant-Thomas
At a time of substantial racial turbulence in the United States, 80 percent of young U.S. adults, including 50 percent of millennials of color, say they rarely or never spoke about race in their childhood homes.
Andrew Grant-Thomas is the co-director at EmbraceRace, an online community of parents, grandparents, aunts and uncles, teachers and guidance counselors, day care providers, young people, and caring adults. Andrew was previously the director of programs at the Proteus Fund; deputy director of the Kirwan Institute for the Study of Race and Ethnicity at the Ohio State University; & researcher at the Civil Rights Project at Harvard University.
A video recording of this event is available on the CECR Vimeo page.
Co-Sponsored by the Child Care Center at Hort Woods, the Bennett Family Center, and the Law and Education Alliance at Penn State
Participants can receive two (2) hours of Professional Development Credit via offering your PA KEYS Registry Number at the session. For more information, or for participants who wish to receive credit via webcast, contact Heather Kimble at hmo106@psu.edu.